Lost Boys To Found Fathers Podcast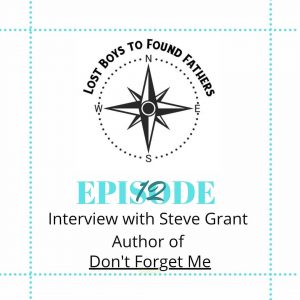 Thank you, Will and Gabe, for opportunity to share my story with the Lost Boys to Found Fathers Podcast.
Listen to the Podcast via PodBean.
Join Will and Gabe as they interview renowned author and speaker, Steve Grant, on how he was able to move forward with life and purpose after losing his two sons both due to accidental recreational drug overdoses.  Hopefully, you will find hope, comfort, and meaning through this episode if you have suffered the loss of a child at any age or stage of his/her life.